HIGHWAY DEPARTMENT
Department Phone Number: (603)744-3758
Road Agent: Robert "Bubba" Ellis
Equipment Operators/Laborers: Fred Brooks, Norm Willey, Jeremy Haney
THE NEW TRUCK HAS ARRIVED
The new Town of Groton Highway Department Truck has arrived.
Thank you Groton Residents for your continued support!!
Here are a few pictures but feel free to swing by and check it out in person!!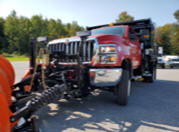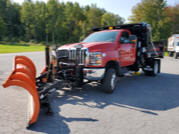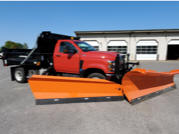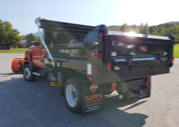 SCULPTURED ROCKS ROAD- CLOSED
OPEN
TO LOCAL TRAFFIC/RESIDENTS ONLY
Beginning Wednesday, August 26, 2020, Sculptured Rocks Road will be closed and will only be open for local traffic and residents that live on the road. The road will be closed Monday- Friday from 7:00am-5:00pm until the project is complete, which is tentatively scheduled to be completed in October 2020. The road will be open to the public on Saturdays and Sundays unless a situation arises which will cause work to be done on the weekend.
Thank you for your patience and understanding while they make the road smoother and safer for your travels.
Potential New Public Works Building/Highway Garage
The Select Board held an informational meeting on September 15, 2020 regarding the potential new Public Works Building/Highway Garage. There will be another informational meeting on November 17, 2020. The feasibility report and the plans that were hung on the bulletin board during the Septemner 15th meeting is below:
Feasibility Report with salt and sand sheds