Town Clerk/Tax Collector
Town Clerk/Tax Collector: Ruth Millett Deputy Town Clerk/Tax Collector: Joanna Peel
Town Clerk/Tax Collector Phone Number: (603)744-8849 Town Clerk/Tax Collector Fax Number: (603)744-8803

**Town Clerk/Tax Collector Office Hours effective January 1, 2020**:
Monday, Wednesday & Thursday 9:00 a.m. - 4:00 p.m.
Tuesday 12:00 p.m. - 7:00 p.m.
Closed Friday, Saturday & Sunday
For other times, call for an appointment
Town Clerk/Tax Collector Office Hours Changes
The following are changes to the Town Clerk/Tax Collector office hours:
Tuesday, October 6, 2020- closing early at 4:00pm

Thursday, October 15, 2020- closed for the day
We apologize for any inconvenience this may cause and appreciate your understanding!
TOWN OF GROTON OFFICES REOPENING WITH RESTRICTIONS
As of June 1, 2020 the Town Offices are reopening to the Public with the following restrictions:
*Have a fever, cough or shortness of breath
*Known exposure to someone diagnosed with COVID-19
*Have traveled internationally in the last 14 days
Thank you for your patience during this time. Stay safe and healthy!
Now available: Pay Online With a checking account

Property Taxes, Vehicle Registrations, Registration Estimates, Dog Licenses and Vital Record Requests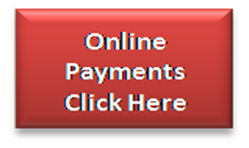 • Home •Select Board Meeting Minutes • Forms • Announcements
Budget • Town Officials • Planning Board• Calendar
Annual Report • Groton Wind • Town Clerk / Tax Collector