2017 OLD HOME DAY
The 2017 Groton Old Home Day is scheduled to take place on Saturday, August 5th, 2017. Click here to view the 2017 Old Home Day Flyer. If you are interested in participating in Groton's Old Home Day, please click here for the registration form. We look forward to a fun filled day with everyone!
North Groton Road Closing
The reclaiming for North Groton Road has been delayed and will now take place on Monday, July 24, 2017 and Tuesday, July 25, 2017. ROAD CLOSURES will take place FROM 7AM TO 5PM for these days only, depending on weather. Please seek alternate routes. Should you have any questions or concerns regarding this, please feel free to contact the Town of Groton.
Thank you
,
Groton Select Board and Highway Department
TOWN OF GROTON NH - REQUEST FOR PROPOSAL
The Town of Groton NH is seeking competitive proposals for professional assessing services for a four (4) year period beginning on January 1, 2018 through December 31, 2021. Proposal shall include general assessing, cyclical inspection work and a 2021 update of values.
Click here to view the specifications and submission deadlines or visit us at the Town Office (754 North Groton Rd). Please contact Sara Smith at the Town at (603)744-9190 or selectmen@grotonnh.org for more information.
Granite State Power Link (GSPL)
Granite State Power Link will be hosting an open house at the Groton Town House on Wednesday, July 19, 2017 from 6:30pm-8:00pm.
A member of Granite State Power Link was at the Select Board meeting on Tueday, April 18, 2017 to present their project and how it affects Groton. If you were not able to attend that meeting and are interested in what was discussed, please click here to view the presentation they presented.
TAX INFORMATION NOW AVAILABLE ONLINE
Your tax information is now available online. Please visit the New Hampshire Tax Kiosk. See the button below. When you are done with your session you may log off to visit other Towns around the State to compare our tax rate. Please contact the Tax Collector if you have any questions about this process.
<![if !vml]>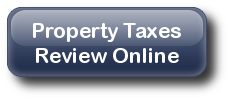 <![endif]>
TOWN OF GROTON
PUBLIC NOTICE
The Select Board office will have new hours effective May 1, 2017. The hours are as follows:
<![if !supportLists]> · <![endif]> Monday-Thursday open to the public 8:00am-4:00pm
<![if !supportLists]> · <![endif]> Fridays- Closed
911 REFLECTIVE ADDRESS SIGN
If you would like to order a 911 reflective address sign, please click here.
MEALS ON WHEELS
If anyone in Groton is interested in receiving Home delivered meals (Meals on Wheels) 2-3 times a week, please contact Lisa Minickiello at 603-536-1204.
SCAM ALERT FROM NEW HAMPSHIRE ELECTRIC COOPERATIVE (NHEC)
PROPERTY FRAUD ALERT FROM GRAFTON COUNTY REGISTRY OF DEEDS