Kids' Fishing Derby
The Kids' Fishing Derby, sponsored by the Groton Conservation Commission, will be Saturday, June 3rd. Click here for more details.
Granite State Power Link (GSPL) presentation
A member of Granite State Power Link was at the Select Board meeting on Tueday, April 18, 2017 to present their project and how it affects Groton. If you were not able to attend that meeting and are interested in what was discussed, please click here to view the presentation they presented.
TAX INFORMATION NOW AVAILABLE ONLINE
Your tax information is now available online. Please visit the New Hampshire Tax Kiosk. See the button below. When you are done with your session you may log off to visit other Towns around the State to compare our tax rate. Please contact the Tax Collector if you have any questions about this process.
<![if !vml]>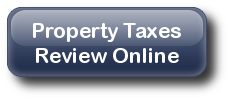 <![endif]>
TOWN OF GROTON
PUBLIC NOTICE
The Select Board office will have new hours effective May 1, 2017. The hours are as follows:
<![if !supportLists]> · <![endif]> Monday-Thursday open to the public 8:00am-4:00pm
<![if !supportLists]> · <![endif]> Fridays- Closed
911 REFLECTIVE ADDRESS SIGN
If you would like to order a 911 reflective address sign, please click here.
MEALS ON WHEELS
If anyone in Groton is interested in receiving Home delivered meals (Meals on Wheels) 2-3 times a week, please contact Lisa Minickiello at 603-536-1204.
SCAM ALERT FROM NEW HAMPSHIRE ELECTRIC COOPERATIVE (NHEC)
PROPERTY FRAUD ALERT FROM GRAFTON COUNTY REGISTRY OF DEEDS