TOWN OF GROTON
PUBLIC NOTICE
The Select Board has scheduled a public hearing for Tuesday, September 5, 2017 at 7:00pm, pursuant to RSA 31:95-b, for the acceptance of unanticipated moneys regarding SB 38 additional appropriation of Highway Block Grant Funds. This meeting will be held at the Town House at 754 North Groton Road.
TOWN CLERK/ TAX COLLECTOR OFFICE CLOSINGS
The Town Clerk/Tax Collector's Office will be closed Friday, August 18, 2017-Wednesday, August 23, 2017.
CONSERVATION COMMISSION- OPERATION CLEAN SWEEP
The Groton Conservation Commission is looking for your help to tackle roadside clean up. This will take place on Saturday, October 14th, 2017 from 9:00am-12:00pm with meeting at the Town House. Click here for more information.
TAX INFORMATION NOW AVAILABLE ONLINE
Your tax information is now available online. Please visit the New Hampshire Tax Kiosk. See the button below. When you are done with your session you may log off to visit other Towns around the State to compare our tax rate. Please contact the Tax Collector if you have any questions about this process.
<![if !vml]>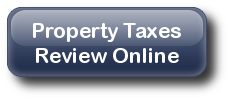 <![endif]>
TOWN OF GROTON
PUBLIC NOTICE
The Select Board office will have new hours effective May 1, 2017. The hours are as follows:
<![if !supportLists]> · <![endif]> Monday-Thursday open to the public 8:00am-4:00pm
<![if !supportLists]> · <![endif]> Fridays- Closed
911 REFLECTIVE ADDRESS SIGN
If you would like to order a 911 reflective address sign, please click here.
MEALS ON WHEELS
If anyone in Groton is interested in receiving Home delivered meals (Meals on Wheels) 2-3 times a week, please contact Lisa Minickiello at 603-536-1204.
SCAM ALERT FROM NEW HAMPSHIRE ELECTRIC COOPERATIVE (NHEC)
PROPERTY FRAUD ALERT FROM GRAFTON COUNTY REGISTRY OF DEEDS