INTERESTED IN JOINING THE CONSERVATION COMMISSION??
The Groton Conservation Commission is looking for more members. If you are interested in joining, please contact the Select Board office.
TRUSTEE OF TRUST FUNDS OPENING
The Town of Groton currently has an opening for Trustee of Trust Funds.
Trustees of Trust Funds are the custodian of the Town's perpetual care funds, charitable trusts, private donations, and capital reserve/expendable trust funds. Trustees of Trust Funds act in a fiduciary capacity and make the decisions regarding expenditure from these funds based on the wishes of the donor in the case of privately donated funds and release capital reserve funds and expendable trust funds to the appropriate government officials upon request and make the decisions on how these funds are to be invested, based upon the statutes and the investment policy adopted by the Trustees.
Anyone interested should go see Sara Smith at the Select Board's Office, 754 North Groton Road, Groton, NH 03241or call the office at (603)744-9190.
The position will remain open until filled.
TAX INFORMATION NOW AVAILABLE ONLINE
Your tax information is now available online. Please visit the New Hampshire Tax Kiosk. See the button below. When you are done with your session you may log off to visit other Towns around the State to compare our tax rate. Please contact the Tax Collector if you have any questions about this process.
<![if !vml]>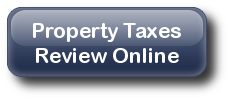 <![endif]>
911 REFLECTIVE ADDRESS SIGN
If you would like to order a 911 reflective address sign, please click here.
MEALS ON WHEELS
If anyone in Groton is interested in receiving Home delivered meals (Meals on Wheels) 2-3 times a week, please contact Lisa Minickiello at 603-536-1204.
SCAM ALERT FROM NEW HAMPSHIRE ELECTRIC COOPERATIVE (NHEC)
PROPERTY FRAUD ALERT FROM GRAFTON COUNTY REGISTRY OF DEEDS