TOWN OF GROTON
PLANNING BOARD PUBLIC HEARING
Notice is hereby given that the Groton Planning Board will hold a public hearing on Wednesday, September 27, 2017 at 7:00pm at the Groton Town House, 754 North Groton Road, Groton.
This is the last hearing to complete the discussion on the revised Master Plan that started at the Public Hearing on February 22, 2017 and was continued on March 29, 2017 and April 26, 2017.
Deborah Johnson, Chairman
Groton Planning Board
CONSERVATION COMMISSION- OPERATION CLEAN SWEEP
The Groton Conservation Commission is looking for your help to tackle roadside clean up. This will take place on Saturday, October 14th, 2017 from 9:00am-12:00pm with meeting at the Town House. Click here for more information.
TAX INFORMATION NOW AVAILABLE ONLINE
Your tax information is now available online. Please visit the New Hampshire Tax Kiosk. See the button below. When you are done with your session you may log off to visit other Towns around the State to compare our tax rate. Please contact the Tax Collector if you have any questions about this process.
<![if !vml]>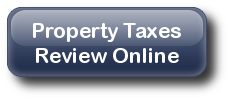 <![endif]>
911 REFLECTIVE ADDRESS SIGN
If you would like to order a 911 reflective address sign, please click here.
MEALS ON WHEELS
If anyone in Groton is interested in receiving Home delivered meals (Meals on Wheels) 2-3 times a week, please contact Lisa Minickiello at 603-536-1204.
SCAM ALERT FROM NEW HAMPSHIRE ELECTRIC COOPERATIVE (NHEC)
PROPERTY FRAUD ALERT FROM GRAFTON COUNTY REGISTRY OF DEEDS